Welcome to the website of Little Company
To Do
Sam
Little Company Manager + MV Master Facialist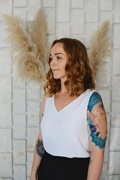 Possessing an extensive knowledge of holistic beauty and a passion for nature, Sam looks beyond the treatment, putting her clients into deep relaxation whilst solving the more complex skin issues such as pigmentation and acne. Customising each treatment with a unique blend of natural products, Sam's calming nature lends her a pure focus. Each touch is deliberate, each treatment a mediative dance to stimulate your skin and maximise the results of your facial. 
Steph R
Senior Living Skin Specialist + MV Master Facialist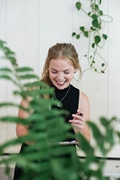 Steph R seeks to change the common perspective on the beauty and cosmetic industry by helping you feel comfortable in the skin you're in. Steph specialises in sensitive and reactive skins, supporting your skin with her back to basics approach and soothing touch. Book a little time with Steph R and slip into a deep state of relaxation, the perfect "little recovery"
Leah
Senior Living Skin Specialist + Clinical Nutritionist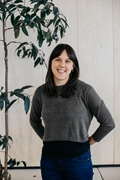 Leah is a firm believer in healthy rituals, in surrendering from our busy lives to focus on breathing and mindfulness. Taking an approach that is both educated and holistic, Leah draws on her years of experience working around the world specialising in skin health and holistic skin care practices. Leah utilises her knowledge in nutrition by helping clients make informed decisions. Many underlying skin issues can be relieved by bringing the body back into balance to ensure we function optimally
Maddy
Living Skin Specialist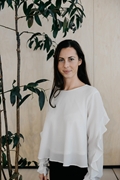 Maddy experiences the greatest joy in her life when she is helping others. She recognises the way we hold stress in our bodies and particularly the way our facial muscles respond to negative energy. Specialising in healing skin that has dulled or become dry, Maddy believes in a dynamic approach by exploring all options to restore lustre to your skin and is currently completing a degree in Nutritional Medicine
Light Room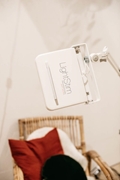 79 Stephenson Street Cremorne, Melbourne
94211293
Tuesday

Wednesday

Thursday

Friday

Saturday

10:00am - 8:00pm

10:00am - 8:00pm

10:00am - 8:00pm

10:00am - 6:00pm

9:00am - 3:30pm
1/26 Brigantine St, Byron Bay
02 56297056
Monday

Tuesday

Thursday

Friday

Saturday

10:00am - 8:00pm

10:00am - 5:00pm

10:00am - 8:00pm

10:00am - 6:00pm

9:00am - 4:00pm