Welcome to the website of Little Company
To Do
Regan
Living Skin Specialist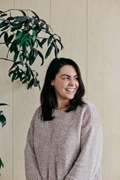 To Regan, each treatment is about cultivating space for grounding and reconnecting - giving clients a little time for themselves. Regan's favourite treatment is 'A Little Tailoring' because it allows her to connect to each client, as their bodies and skin communicate to heal. Helping people and making a difference in their lives is what gets Regan out of bed each morning.
Steph W
Living Skin Therapist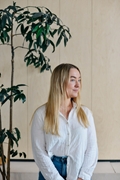 'Today is the best day of my life' is Steph W's first thought each morning. Her glowing presence makes our Melbourne studio an even brighter space, as she puts her love and passion for healthy skin into every treatment. Led by her experience in healing her own acne, Steph W hopes to make every client feel comfortable and special in their own skin.
Erica
Living Skin Specialist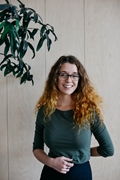 Dropping into every treatment energetically, Erica strives to create a space for her clients to pause, restore and deeply surrender. Truly subscribing to Little Company's living skin philosophy, her goal is to help clients identify the potential causes of their skin concerns -- healing the skin from the inside out.
Sara
Living Skin Specialist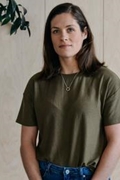 Striving to cultivate intention around energy, Sara hopes to assist clients with healing energetically. Sara believes that each treatment is an opportunity to nourish the skin, the soul and curate mindfulness; while regular facials allow clients to reconnect to self, Sara focuses in on every little deliberate movement, product choice and aroma.
Light Room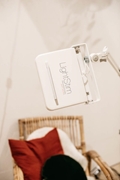 79 Stephenson Street Cremorne, Melbourne
94211293
Tuesday

Wednesday

Thursday

Friday

Saturday

10:00am - 8:00pm

10:00am - 8:00pm

10:00am - 8:00pm

10:00am - 6:00pm

9:00am - 3:30pm
1/26 Brigantine St, Byron Bay
02 56297056
Monday

Tuesday

Thursday

Friday

Saturday

10:00am - 8:00pm

10:00am - 5:00pm

10:00am - 8:00pm

10:00am - 6:00pm

9:00am - 4:00pm